With the experience we have gained over the last more than 10 years, we have reached the point where we can upgrade the profit opportunities of our customers using the Ares 5.0 software. The main part of the turnover and the generated profit from sales in pawnshops or bargain shops is accumulated from transactions with gold and precious metals. In itself, the jewelry sale made of gold or investment gold is a separate business, but pawnshops have additional specifics, because there are also precious metals acquired from them by pawn tickets. An additional factor in the development of such an opportunity is that each pawnshop has the right to trade in precious metals and precious stones, which would be a restriction for many other traders. For this reason, and due to the many inquiries from our customers in the country and in the Republic of North Macedonia, we decided to develop very easy to use warehouse software aimed at facilitating the sale, reporting and control of sales of gold or other precious metals for investment purposes in pawnshops.
How does warehouse software for selling gold work?
First of all, it is web-based, which gives it many advantages over any desktop-oriented software, the main thing being that it is fully accessible via mobile phones and tablets from anywhere with Internet. In this way, the manager can monitor sales, make inquiries for stocks, till money,or in general for the chain and requests for delivery of new goods, if necessary. For one site or store, such software is exotic, but if you have more than 3 houses / stores or commercial sites that work with common stocks or certain models are in one site, this is more than necessary. It saves a lot of organizational time and mostly structures the processes, which optimizes errors, losses and the human factor is reduced to a minimum. The software is designed to sell gold or precious metals at a fixed price, regardless of the weight of the products, and is given the opportunity to make discounts, rebates and promotions for certain customers and sales. All the information about available products from the warehouse software is related to an online store for selling with cash on delivery. Thus, the various stores or outlets sell their stocks both on site in the store and in the online store of the chain. In this way, the customer has access to all gold jewelry in different stores and can order 2 or more products from the site, but from different stores of the chain, using a discount for this, and there is a much wider choice.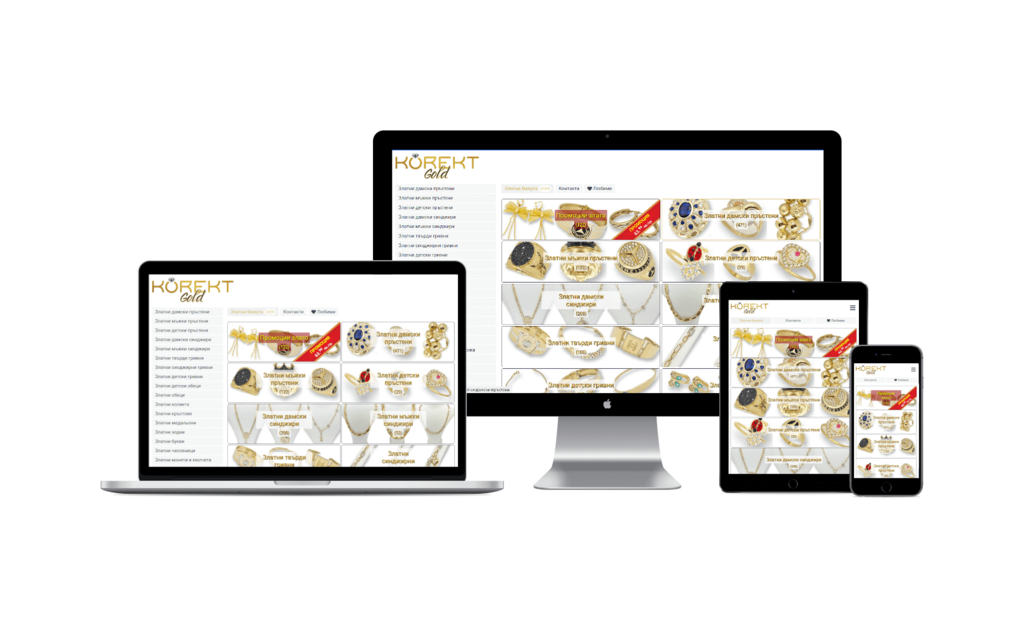 The specificity of this software for selling gold from pawnshops is that you can also buy gold at lower prices, because there is also acquired gold on pawn tickets, and its value is sometimes significantly lower. In general, the trade in gold and precious metals has been growing rapidly in recent years and this is a software that will be relevant for at least the next 5-10 years, because gold is a security investment tool for a huge group of people, as it is more accessible for purchase and sale, if you need to act quickly.
Finally, the combination of our Ares 5.0 pawnshop software, along with its optional cash register and barcode reader modules, is a great solution for more serious traders, but the warehouse software for gold is the perfect addition to them, because all employees will be able to actively sell their available products online, and their free time will be filled with useful commercial activity. Of course, the good thing about software companies like Wollow is that we can upgrade any of our software with additional features if the customer needs it, and if necessary, we can develop a completely new software or website at the customer's request. This is important because the idea of investing in software is to solve your problem at work or to automate processes, which should reduce the risk of human error, improve staff costs, control and accountability, and overall the effect is more than positive.
Work with our software and we will gild you!