Articles Wollow Hailed by Clutch as a Top 2022 B2B Services Provider in Bulgaria
At Wollow, we deliver development without friction. Founded in 2010, we've been supporting SMEs with the reasonably-priced technical proficiency they need to build one-of-a-kind digital products. Our core philosophy is grounded in our desire to innovate and provide advantageous solutions, which is why we don't stop at product delivery — we work with you to continuously develop your ideas and create impactful digital experiences.
Today, we're excited to share with you that we've been recognized as a top B2B company. The latest research by Clutch says that Wollow is among the leading software developers in Bulgaria for 2022!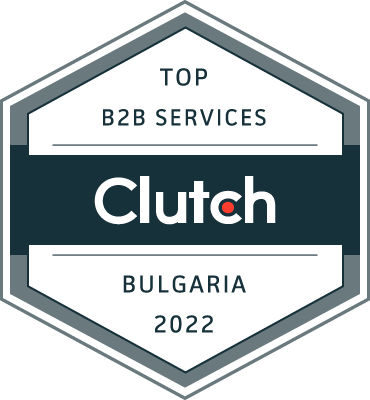 Clutch is a market research resource that provides businesses access to information about a multitude of service providers available to them. Clutch aims to connect organizations of all sizes with the best-fit company that will allow them to overcome any roadblocks in their operational targets.
"For us, this award is an independent and qualified evaluation of our work, which adds great positive value to our reputation." - Ivelin Ivanov, CEO, Wollow
Check out the most recent reviews that we've received through Clutch:
"The price offers they prepare for us are better than those of other companies." - Kapriel Papazyan, Solutions Architect Manager, Pharmaceutical Company
"Their attitude was really good. I never had a hassle with them, as they were keen to get on with the project." - Jan Willem van der Mei, DevOps Consultant, Blue Lynx
Thank you so much to our partners for sharing their experiences in working with us. For more information about what we do, please take the time to read the full reviews on our Clutch profile.
Want access to quality end-to-end custom software development? Send us an inquiry, and let's discuss your project!